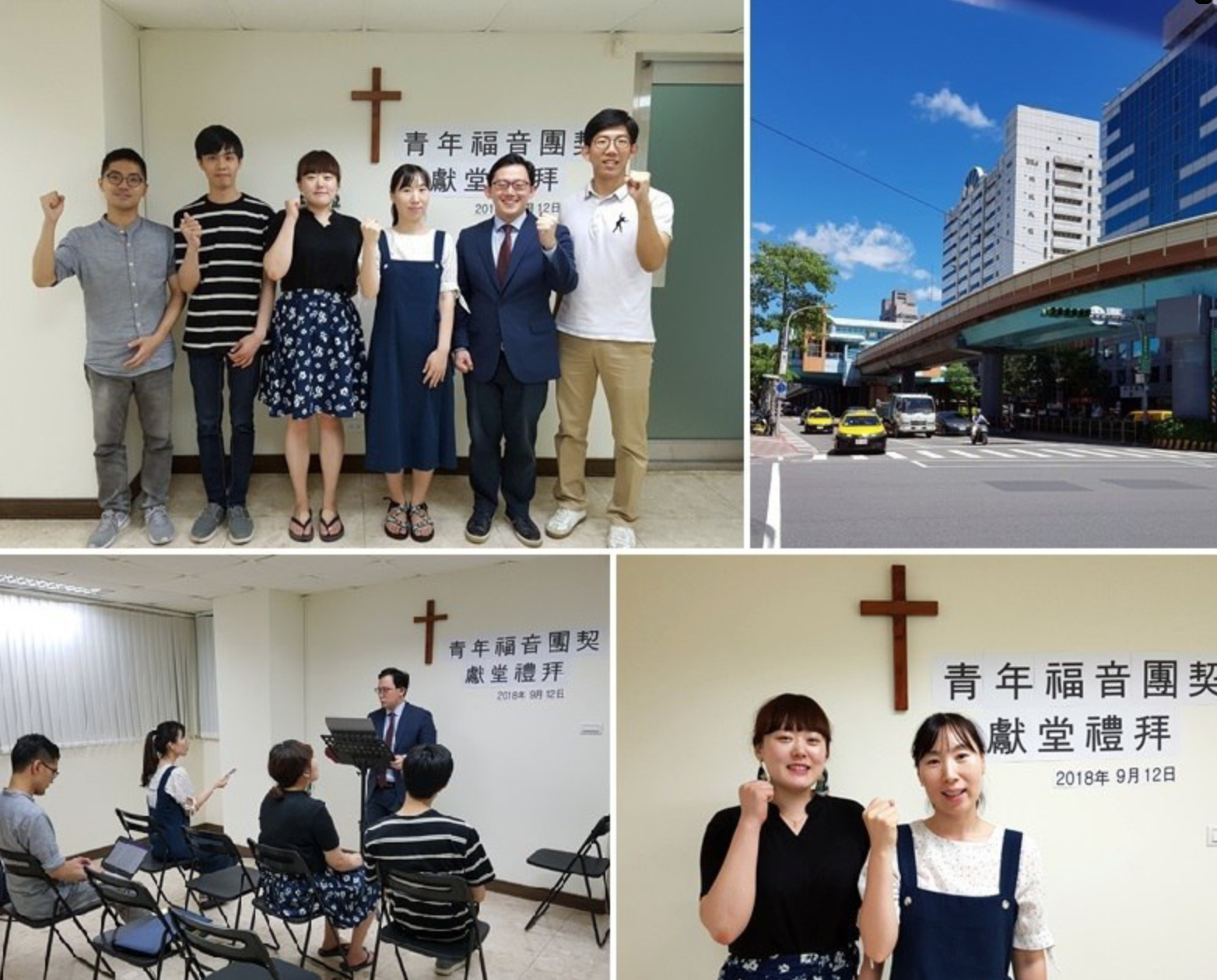 On September 12, the YEF Taiwan held their dedication service. During the service, the staff and minister emphasized that this is the time to preach Christ to the world. YEF Taiwan wishes to band together with YEF all around the world as the light and salt, giving flavor and light to the surrounding darkness and tastelessness of the earth. They desire to lead many to God even if the physical seems small, like a mustard seed or a minuscule amount of yeast, this Word will grow strong within the hearts of many and change the world.
The Taiwan Mission Team is recorded saying, "We are grateful to God for allowing us to have a small but precious center in Taipei, and we have experienced the presence of the Holy Spirit at every moment, feeling the touch of God. We hope to be dearly used according to God's plan of salvation for the young people of this land. We will always remember the greater sacrifices and standards of faith of former senior missionaries and continue this history step by step."
The Taiwan mission team is diligently looking for the next generation of leaders to lead YEF Taiwan in the Taipei campus and downtown. They will pave the way for YEF to pioneer Taiwan by following the guidance of the Holy Spirit and expand to the next frontier, Macao and Hong Kong.
Comments
comments