On Thursday at 7pm, YEF members went to a joint concert of three major Christian bands. The group got the tickets together in August and have been patiently, yet eagerly waiting for the concert to arrive. Throughout the concert, each band emphasized true worship in unity and Jesus being at the center. This powerful night of praise deeply touched the hearts of each member. They praised God with tears together in unity with many brothers and sisters in faith.
"I feel like God has been really emphasizing, unity of all Christ followers to me this year," the Atlanta chapter leader, shares, "Even though there are many different denominations, if we all united for Christ then this world would be saved. I really felt this here, as we praised together."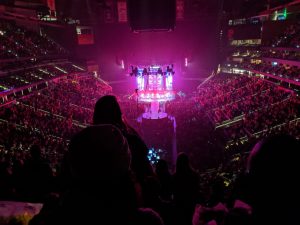 "The concert was eye awakening," another member shared, "I realize what true worship is and how much more I have to grow in faith. Sometimes I take God for granted, but being in a room full of people who love God just as much as me, showed me how great he really is. The concert filled me up with much joy and comfort about my relationship with God. I hope to learn more about him, not only through prayer, but through worship."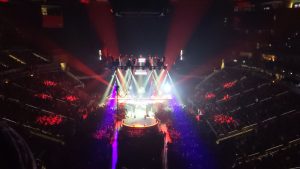 The members hope to bring this type of praise more in Atlanta and any other place they visit. 
Comments
comments