Welcome
Welcome to the beginning of an amazing journey with God. YEF is dedicated to revealing the Gospel of Jesus Christ in our daily lives, transforming our communities, and bringing the good news to all people. As creative and committed Christians, we work daily to quench the spiritual drought in our cities and restore the hearts […]
Read More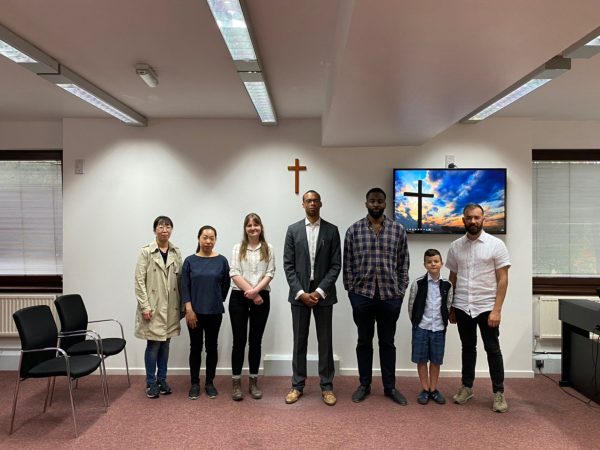 Spotlight
On July 19th, one newcomer joined the Sunday service of London Immanuel Church through Youth Evangelical (YEF) UK evangelism. Samson was found as he was evangelizing himself on that day for the first time in his life, as he felt the urge to do so. YEF UK minister was greatly touched by the work of […]
Read More
News

Intern Pastor Joanna Mwepu, the Youth Evangelical Fellowship (YEF) Representative for Zambia, held street evangelism on July 14th 2020, and later had bible study with two sisters namely, Priscillah, who is her current neighbor and Beverly. She shared about the kingdom of God and the value of listening to the word of God. They read […]

View More

News

From July 13-17, Youth Evangelical Fellowship Los Angeles (YEF LA) leader, Ephraim Fan, has been attending full time the OLI and has finished the schedule of the first week, receiving abundant grace and encouragement. In the prayer meeting lead by Elim, Ephraim received the gift of praying in tongue. God wants His servant to meet […]

View More

News

Today, Youth Evangelical Fellowship Georgia State University (YEF GSU) President, Rani Reid gave a message on Matthew 8 verses 5-13; teaching students to have the humble heart of the centurion. Denying any human authority we have and submitting to Jesus's authority even when everyone else around you doesn't have the faith to do so. Brianna […]

View More
Events
YEF Bible Teacher Training
YEF offering an internship in which students interested will learn about different mission works and ways to serve God!
Monday Group Bible Studies
YEF HQ will be holding online group studies every Monday at 4:15pm. If you're interested in joining, please contact us at info@yefi.org!
YEF Staff Conference
In which YEF staff meeting and discuss accomplishments and improves made in evangelism.
"Ever since I've started the Bible study with YEF, I understand now that God is always with me, even during times it doesn't feel like it. When I get those feelings, that is when I should look to God especially."

- Toni Woodard

"My spirit is very happy because of the answer to my prayers, I'm really excited to begin this path of faith. I shouldn't be afraid and I should just walk with God to wherever He guides me and to trust in who He wants me to be."

- Adriane Davis

"Moving to a new country for university, YEF has become a Christian community and support base in my life. Through YEF bible studies I have gained a deeper understanding of God's love and grace."

- Renee Mckain