Welcome
Welcome to the beginning of an amazing journey with God. YEF is dedicated to revealing the Gospel of Jesus Christ in our daily lives, transforming our communities, and bringing the good news to all people. As creative and committed Christians, we work daily to quench the spiritual drought in our cities and restore the hearts […]
Read More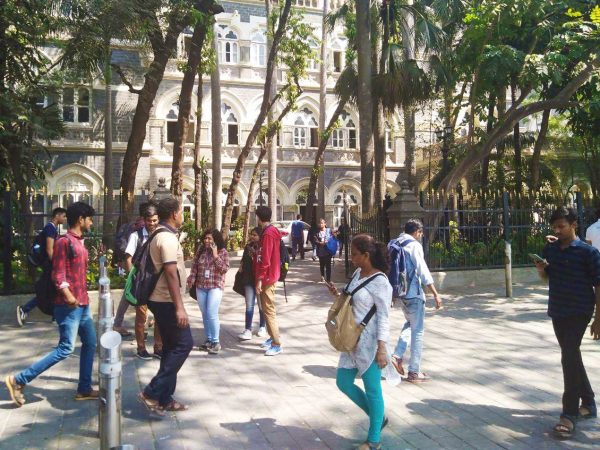 Spotlight
The Youth Evangelical Fellowship of India Mumbai has been evangelizing in St. Xavier's College and Wilson College Mumbai for a week and the response has been very encouraging.
Read More
News

YEF General Secretary, Danielle White, spoke from the Word of God, on Jan. 16th, from Philippians 1:12-18 – Paul and Silas' Imprisonment.

View More

News

Youth Evangelical Fellowship headquarters offered daily Bible study for members this week. It's intended to teach members who haven't began their school semesters yet, with most of them being Georgia State University students. They have learned the story of Noah and the introduction of the Bible, which was also offered during the first Mission School. […]

View More

News

On January 7th in 2020, Pierre Rengera, who is the acting leadership of YEF Rwanda left for Dar es Salaam, Tanzania. Pierre arrived in Nairobi, Kenya on December 26th in 2019 to join in a few training programs in Kenya. Then when he was asked by the leadership of a local African church headquarters, he […]

View More
Events
Education Team Monthly Meeting
To help facilitate all YEF chapters with materials to teach the lost and the found…
U.S. Vision Trip
Where staff will travel to different churches around the U.S…
Monthly Leadership Conference
In which YEF HQ staff will meet to discuss accomplishments and changes needed in order to better support mission.
Para-Church Forum
Fellowships all over the U.S. will meet to discuss mission strategy…
Toni Woodard

"Ever since I've started the Bible study with YEF, I understand now that God is always with me, even during times it doesn't feel like it. When I get those feelings, that is when I should look to God especially."

Adriane Davis

"My spirit is very happy because of the answer to my prayers, I'm really excited to begin this path of faith. I shouldn't be afraid and I should just walk with God to wherever He guides me and to trust in who He wants me to be."

Renee Mckain

"Moving to a new country for university, YEF has become a Christian community and support base in my life. Through YEF bible studies I have gained a deeper understanding of God's love and grace."