The leaders of YEF Asia Pacific, visited 3 cities in 2 countries in the region recently, meeting YEF leaders and discussing campus mission and strategy. Through this visit, the Asia Pacific region is strengthening greatly in networking.
On 15th, they visited Hong Kong and received much grace through Sunday worship and fellowship with local ministers. Recently, campus evangelism began under the name of YEF at a nearby university. The local pastor of Hong Kong requested prayer that students would come regularly and experience the presence of the Holy Spirit through the Word so that the leaders of YEF Hong Kong could be set up quickly for the revival of youth mission. Following the same day afternoon, leaders of YEF Asia Pacific visited a sister church in Macau, where they stayed until the 16th for fellowship and mission meetings with local ministers.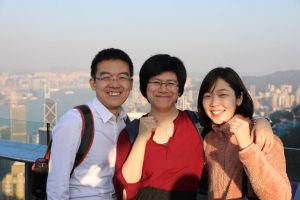 On the 16th, they had a chance to share the mission situation in Macau and discuss the Hong Kong-Macau-Taiwan mission trip plan. Then they went to Taipei, Taiwan to visit YEF Taiwan and stayed in Taipei until 18th to visit YEF Taiwan and the local church connected to YEF in Taipei. Shortly after arriving at the YEF Taiwan Center, leaders had time to share and pray for the campus mission with YEF Taiwan's minister. They evangelized with YEF Taiwan at the a local university, a 10-minute walk from the YEF Taiwan Center. Afterwards, YEF Asia Pacific leaders returned safely to Korea on the 18th after completing 6 nights 7 days of the Hong Kong-Macau-Taiwan tour.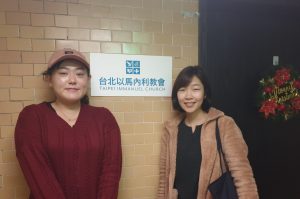 "Thanks to God, who allowed us to visit the three regions and to have precious meetings with the local ministers. Under the guidance of the Holy Spirit, we could gain countless graces, challenges, and inspirations, and it was a significant turning point in YEF's Asia Pacific ministry." they shared.
Comments
comments