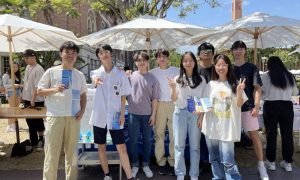 In the latter part of this week, YEF LA held tabling recruitment in the University of Southern California involvement fair. There were many students on the campus during this time who were interested in knowing more about the YEF USC so it was a great opportunity to promote the club and find a lot of new students.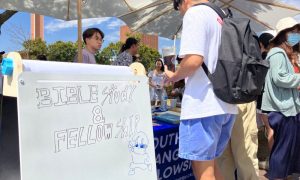 During this time a student from the school was able to help host and prepare for the event. There were also 4 teen members from Riverside and two teens from Los Angeles who helped with evangelism.
This time allowed them and the volunteer leader to experience the work of the Holy Spirit and co-work together to reach the students of USC. This time is very essential for the whole semester because many students are more open to listening and seeing what the club is all about. This time also showed the significance and importance of registering a club on campus. The YEF NA Leader is hoping that all chapters can experience booth evangelism and set up a club on their campus quickly.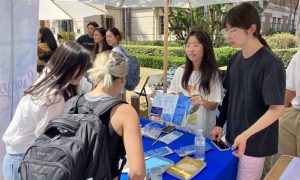 From this event which was held, from 11:00 am to 2 pm, there were in total of 44 students who were interested in attending the events and/or bible studies. And also several students followed the YEF USC on Instagram. YEF at USC will follow up to schedule Bible studies and fellowship meetings with the new students, in the hope of finding good souls God has prepared. YEF LA will also strive to apply this experience to other colleges nearby, more specifically UCLA. Prayers are asked for the development and fruition of YEF LA.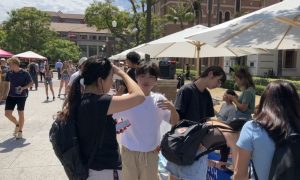 Comments
comments