On September 10, 2022, Youth Evangelical Fellowship Singapore (YEF SG) Intern Pastor Deborah Foong evangelized onsite for the first time at the Nanyang Technological University (NTU) campus through poster evangelism.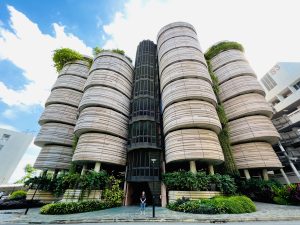 NTU is one of the top universities in Asia as well as in Singapore where many potential undergraduate students could be evangelized to study the bible deeply and raised to be faithful leaders for the Kingdom of God. Posters inviting students to participate in youth ministry with YEF Singapore was planted around the main gathering points of NTU students on campus with the hope that many will sign up given there was one sign-up from the NUS poster evangelism last month.
May God bless the evangelism in Singapore for more Singaporean youths to come to know the true life found in Jesus and give their best years to God and His Kingdom.
Comments
comments