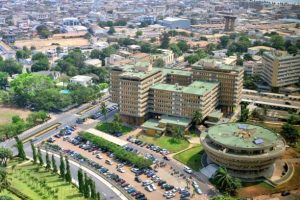 Bordered by Ghana to the West, Benin to the East, and Burkina Faso to the North lies a country covering 57,00 square kilometres extending towards the Gulf of Guinea. French-speaking Togo has a population of approximately 8 million, with 67% of the population under the age of 30. The official language of Togo is French, with Ewe and Kabiye also being nationally recognized languages, but residents of the country may also speak Arabic, English, French, German and other indigenous languages. Togo contains 37 African ethnicities and a few European and Lebanese groups. For religion, 43% of the country is Christian, 37% follow traditional faiths, 14% are Muslims, and 6% declared no religion.
Togo is divided into five regions-Savanes, Kara, Centrale, Plateaux and Maritime; the regions are divided into 30 prefectures. The Northern part of Togo is characterized by a savanna, and the centre is characterized by hills, with the highest mountain being Mont Agou. The south is mainly a savannah and woodland plateau with a coastal plain with marshes and lagoons. Along the Gulf of Guinea coast, there are many lagoons with sandy beaches. Togo is mainly tropical, with temperatures from 23 C (73 F) to 30 C (86 F). There are also five national parks and reserves in the country.
The capital city of Lomé, located in the Maritime region, has a population of 1.5 million people and is the country's most populated and largest city. Other major cities include Sokode, Kara and Kpalime. The Ewe ethnic group, which migrated to Togo from Nigeria, make up 32% of the population and is mostly in the south. Although it is one of the smallest African countries, Togo enjoys one of the highest standards of living on the African continent. It is also a major port for other landlocked countries and has two international airports at Tokoin (close to Lomé) and Niamtougou in the North. The biggest and best Nationally ranked University is the University of Lomé (Universite de Lomé), located in Lome, ranked 116 in Africa and has about 45,000 students enrolled.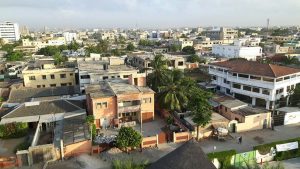 Togo is a fairly accessible country as it allows members of the Economic Countries of West African States (ECOWAS) to travel visa-free into the Country. Chinese and Korean passport holders can also receive a visa on arrival for up to 7 days. An e-visa is also available for visitors to the country. Although it is required and recommended that all visitors to the country get a yellow fever vaccination. All travellers should also carry a valid passport, proof of onward travel, and proof of sufficient funding and accommodation while in Togo.
Overall, Togo is a beautiful and small country in West Africa, the people are friendly, and the country, especially Lomé, continues to develop at an accelerating pace. Although one does need to be careful of pickpocketing and robbery, it is generally considered a safe country. Please pray for the people of Togo and for the Country to be pioneered and settled quickly!
Comments
comments