By the grace of God, within the second week, Youth Evangelical Fellowship (YEF) Africa was able to register three new Registered Members from Malawi. Students Tiwonge, Mwayi, and Orbert were first evangelized in August through Instagram online evangelism. Ever since, they have been attending Bible studies with Thakgafatso, the YEF South Africa Volunteer Leader.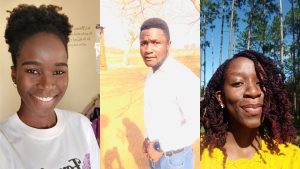 Initially, the three students were unstable, but over the month of October, they became more stable and attended Bible studies and other events regularly. Tiwonge especially attends the online Africa Sunday Service. Recently all three students showed a strong desire to volunteer together with YEF, as the YEF Africa Leader was already thinking of making them Registered Members already; their desire served as a push for this to happen.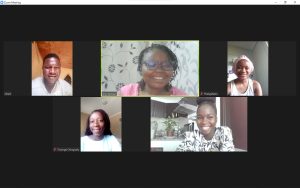 After a brief orientation on zoom, all three of the students agreed with the YEF Vision, mission, and statement of faith and agreed to become Registered Members of YEF Malawi. Teacher Thakgafatso was also on the call and was happy to see the students take this step forward. Tiwonge has already signed and filled out the form, but Mwayi and Obert have been having some difficulties but will send the form soon. Tiwonge will also serve on the follow-up team, while Mwayi and Obert will serve on the social media team.
Please pray for these students. Especially as Malawi is part of the 153 countries, YEF Africa hopes that the students will get the opportunity to connect onsite and grow even more in faith to strengthen the fellowship network not only in Malawi but for Southern Africa as well.
Comments
comments