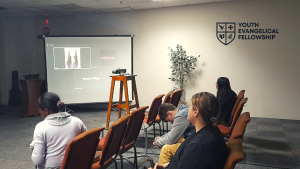 On October 12, the presentation of the Youth Evangelical Fellowship (YEF) of Español was made, with the collaboration of the YEF Colombian leader, Melissa, and Missionary Jhanet. Through the presentation, the young students and members could get a greater understanding of the ministry and the vision and goals of YEF. As an international organization, the fellowship hoped to expose those watching to the wider vision and reach of the fellowship, as well as, talk about the local aspects of the para-church.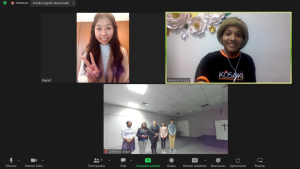 They were able to gain a better understanding of what they offer, the atmosphere of the fellowship, and the heart of spreading the Gospel that YEF longs to spread to many college-aged peoples. Truly, those in their late teens to middle 20s are those who change the world with their passion and through the great love of Jesus Christ with the power of the Holy Spirit at work within them. The YEF presenters pray that this would've been evident throughout their presentation.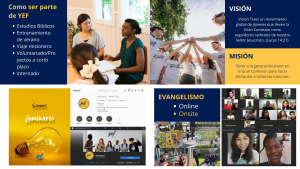 It was very nice for the young people to understand the points and aspects of the ministry. Those joining received abundant grace and they pray that God would continue to use YEF as an excellent tool for evangelizing the world for the Gospel of Christ.
Comments
comments