By the grace of God, Youth Evangelical Fellowship Indonesia Intern Pastor Immanuel Pasaribu has been continuing daily evangelism with great hope of bearing abundant fruits in the remaining two months of 2022.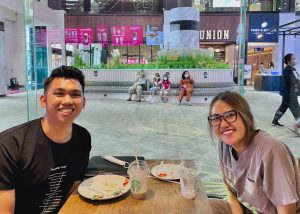 The minister met a native sister, Dr. Maranatha, who works as a dentist in Jakarta. She has completed her dentistry at Trisakti University, Indonesia's largest private university located in Jakarta. Through the conversation, the minister invited Sister Maranatha to start Bible study to know God's Word and understands more about the meaning of serving God. Thus, she accepted the invitation and will start Bible study next week.
Please pray that many more youths can be evangelized through YEF so that they can participate to work and build the Kingdom of God.
Comments
comments