Youth Evangelical Fellowship Africa was able to visit the University of Lagos (UNILAG) campus for evangelism as well as to meet with some students. Upon arriving at the campus, the leader met with a Bible Study student Ayanfe to share more about YEF and recruit her to assist with the club registration.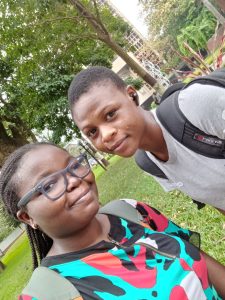 During the meeting, Ayanfe shared how much she had been struggling with her faith and how she didn't have anyone to guide her. Minister Anu encouraged her and invited her to the church for the retreat and Sunday service. Ayanfe agreed to come to Sunday service since she would be busy with exams over the weekend. They planned to meet on campus and walk to church together. Ayanfe also said she would help find out information on the club registration process and would be a club member. The two then prayed together and parted ways.
After the meeting, Minister Anu evangelized; she spoke to many students, but as it was exams week, many of them were busy and uninterested. By the Grace of God, the minister could receive two contacts, John and Gwyneth.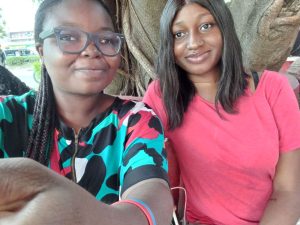 Gwyneth admitted that her faith wasn't very strong, and though a bit hesitant at first, she agreed to try out Bible study.
John was very happy to share about his faith and agreed to attend Bible studies and come for Sunday Service. He also said that he would attend the retreat if he had free time. Minister Anu was also supposed to meet one more student, but her exam took longer than she expected, so they agreed to meet next week.
Overall, the minister gave thanks to God for a great meeting with Ayanfe and for John and Gwyneth. Please pray for these three students to not only join Sunday service more regularly but for their faith to be strengthened.
Comments
comments