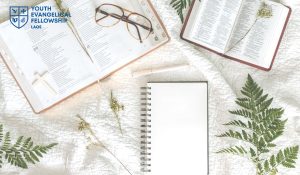 Youth Evangelical Fellowship (YEF) Laos Chapter Leader Phengsy Xiong went to evangelize at the National University of Laos. Leader Phengsy met a student named Thue, who is already a Christian.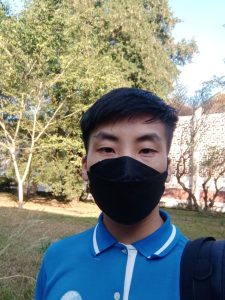 Brother Thue is now a first-year student studying computing (Information Technology) and he is currently staying in an apartment near the National University of Laos. Leader Phengsy invited Thue to join the Sunday Service, which Thue responded positively to join as he does not currently go to any church since he is new in the city.
Leader Phengsy shared his grace, "I pray to God and believe that God prepared this brother that we can meet today. I hope he will join us also for bible study."
May God lead brother Thue to grow deeper in the Word of God and to join bible studies, and many more students be evangelized in Laos with great hope for revival. In order to prepare for this, Phengsy has been trying to translate the bible for Romans chapter 8:1-13 into the native language.
During the time of printing the words of God, he received a lot of grace too because he felt like the meditation of the blessings can help to understand the words deeper. Though he faces difficulties in understanding what the English words mean and that makes him spend a lot of time, he thanks God for the dictionary to help, and he hopes the translation of the English language into his native language could be helpful to understand God's Word.
(Written by Phengsy Xiong; Edited By: Deborah Foong)
Comments
comments