The Youth Evangelical Fellowship (YEF) Kenya received a new Bible student who was evangelized on Thursday, at her school Kenyanjui Technical Institute.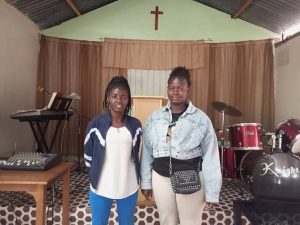 Inspired by this, YEF Kenya decided to start youth fellowship with other church students so that the young people may grow more in God through this. Many students came for the fellowship time, including the newly evangelized sister Yvonne. Yvonne had a great time during the fellowship and planned to join the Monday Bible study.
Moving forward, YEF Kenya hopes to have Saturday fellowship every week to gather students for a time of prayer and worshipping as well as listening to the Word of God. they also hope to evangelize more students who are in the darkness of the world and bring them into the light.
Comments
comments