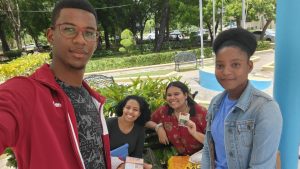 Youth Evangelical Fellowship Dominican Republic CM, Yoelvin Maldonado, went last Friday morning to evangelize on campus. Yoelvin ventured out with a member of Apostolos Missions, Emelissa Manzueta, to the Autonomous University of Santo Domingo (UASD).
Once there, they began preaching the Gospel to whoever would listen. They shared the love of Jesus and the hope that comes with believing in Him. The ministers encountered many students who were curious about the core message they were sharing. As they continued to interact with the students, they encouraged open discussions and spoke on life issues and struggles that the students were facing.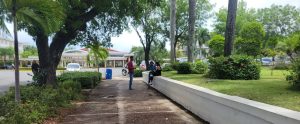 After some time of evangelizing, several students were willing to receive biblical studies and twelve students signed up for Bible studies. It was an encouraging moment, as they had concrete evidence that the message they shared had made an impact.
As Yoelvin moves forward with the newly established Bible studies, he is asking for prayers of encouragement for the students. The students that have been evangelized will be exposed to a new way of life with Jesus at the center, and it is important that they receive the encouragement necessary to continue in the faith. Prayer is powerful, and with it, YEF DR hopes to see changed lives throughout the campus of UASD.
Comments
comments