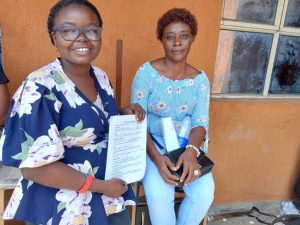 On the afternoon of June 26th 2023, Youth Evangelical Fellowship Africa was able to sign the tenancy agreement and pay the first year's rent for their new mission centre in Lagos, Nigeria by the grace of God.
After a time of prayer, and fundraising the fellowship was finally able to sign the agreement with the Landlady. They had been negotiating the terms of the agreement previously but due to the Land lady becoming sick with typhoid fever last week, she became unavailable. Thank God for his healing, as she was able to meet with YEF Africa today and both parties agreed to the terms of negotiations.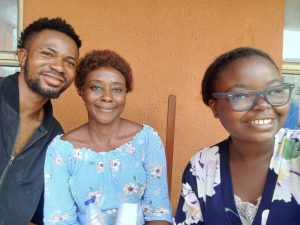 This week, the Landowner already began renovations on the space including fixing the flooring and tiles, re-doing the window, fixing the electrical wiring, and plumbing, and installing a pre-paid light meter for the building floor. YEF Africa also requested for showers to be installed in the bathrooms which the lady agreed to. The Landowner also plans to combine two of the rooms into one to make the space more open. The renovations will be complete in around two weeks and then the fellowship can move in and receive the keys. Thankfully all the costs of the renovations will be handled by the Landowners. Additionally, the payment for the rent will be counted from the move-in date, not the payment date which is not the norm in Nigeria.
Minister Anu gives glory to God for another victory and is praying for the renovations to happen quickly so the fellowship can move in and utilize the building as soon as possible. Preparations and discussions for the dedication service will also begin. All glory and honour be to God for this historic moment.
May the centre be a true lighthouse for the many youths wandering about in the darkness of sin.
Comments
comments